Dive into the all new interactive Acoatica adventure!
The lifecycle of a fish is filled with challenges which must be overcome in order to ensure its survival. The Acoatica experience will allow you to better understand its encounters and, above all, adopt a responsible behavior.
Your objective through this huge video game will be to create the largest reef of fish by collecting as many points as possible in the various indoor and outdoor adventures. You will therefore set off on an adventure in the immersive, fishing, epicurean, survival and entertaining areas. The more you perform, the more fish you will accumulate and the better their chances of survival. You will have helped save an endangered species of fish by meeting the many challenges of Acoatica.
When technology meets the outdoors, it gives birth to Acoatica, an experience that allows you to dive in the world of fish without getting wet! Live a larger-than-life experience… Will you be there?
Immersive adventure

In an "underwater" atmosphere, you will have to maintain the marine balance by preventing dangers such as overfishing, pollution, etc. The integration of high-performance technology will allow you to dive into our lakes, rivers and feel just like a fish in water!

Gourmet adventure

This layout offers players the opportunity to cook their freshly caught fish on huge barbecues. The fish having been cleaned during the fishing adventure, all that remains is to choose your favorite spices or your local flavored side dishes which are available on site. Enjoy your meal!

Fun adventure

This technological and interactive journey will carry you through the ponds, lakes and rivers of Quebec! Whether it's by frog hopping, playing in the module games which focus on speed, watching and memorizing sequences, or cheering on your team, fun is guaranteed!

Fishing adventure

This step will allow you to enlarge your shoal of fish by completing a few games, but above all by using your fishing skills. We will give you a fishing rod and bait. You can sit around the ponds and rivers to finally take action!

Survival adventure

The guided tour of the fish farm allows you to understand the different stages from breeding to the release of endangered fish species. Recognized for its advanced technologies, it is a fascinating world to discover! This is the starting point for an escape game that will bring you to explore this enchanting site!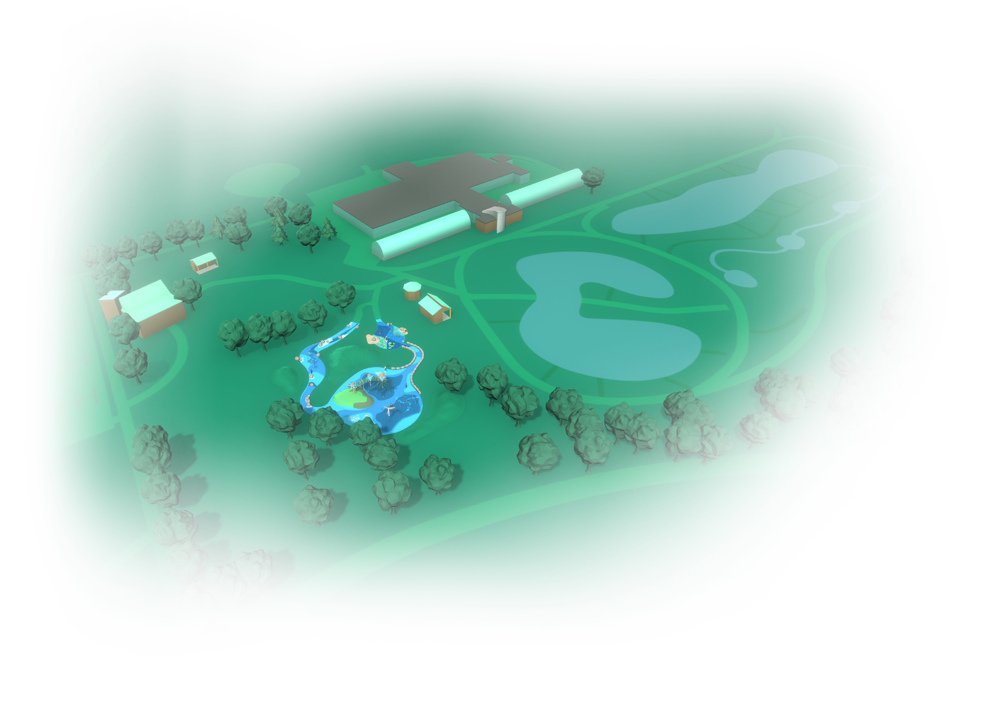 Rates
Includes access to the site, access to the marsh station, Acoatica interactive game.
Infos
Before your arrival, complete your online profile by choosing your representative between the brook trout, the striped bass, the walleye or the copper redhorse. Allow 3 hours for an optimal experience.
On site, each participant will receive an RFID bracelet which will be associated to their team's profile. For each new adventure, you will need to present yourself at the check-in booth in order to start the adventure. Participant`s best score will be retained in the end.
End your journey with a team selfie. Your shoal of fish will swim to take the break with you. You will receive the picture by email free of charge.
Share your Acoatica experience by identifying Parc Découverte Nature and Acoatica! #parcdecouvertenature #acoatica
Discover the species 
Acoatica is a game in which you need to create your "fish" profile for a more personalized experience. A link will be sent in the same time as your purchase confirmation within the comfort of your home! Which endangered species will your shoal of fish consist of?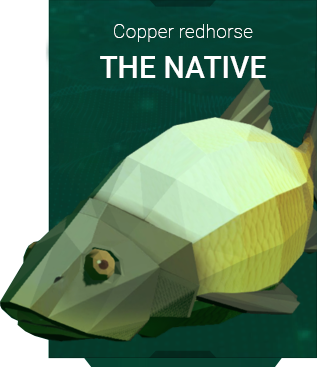 The copper redhorse is the only fish found only in Quebec. However, it is endangered and, as of today, still counts only a few hundreds. Who will save the redhorse's skin?
Status: Endangered
Record: 70 cm
Longevity: 30 years
Combativeness: Low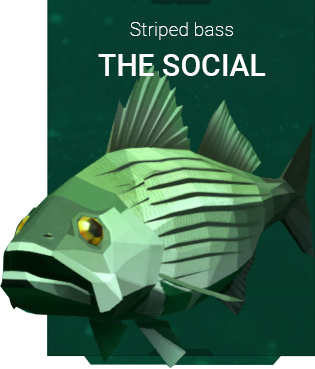 Moving in compact reefs, the striped bass likes promiscuity. Maybe even a little too much … it was the subject of intensive commercial and sport fishing which led to its disappearance within the St. Lawrence River.
Status: Extinct
Record: 90 cm
Longevity: 20 years
Combativeness: High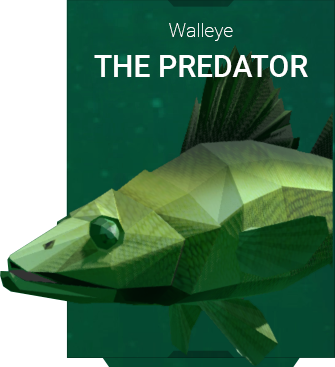 Walleye are large predators and are not afraid of turbid environments and depths. It must be said that it has large silver eyes that allow it to spot its prey without being seen.
Status: None
Record: 104.1 cm
Longevity: 20 years
Combativeness: Medium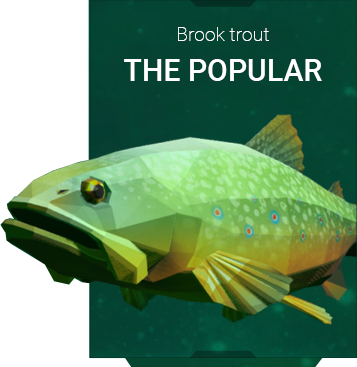 Better known as speckled trout, brook trout is undoubtedly the most caught fish in the lakes and rivers of Quebec. Its beautiful colored scales and delicious flesh make it an excellent catch!
Status: None
Record: 73.6 cm
Longevity: 7 years
Combativeness: Medium

#parcdecouvertenature
#acoatica