Acoatica in winter
and ice fishing

Explore Acoatica in winter version and live the experience of ice fishing!
Your challenge while playing Acoatica will be to ensure the survival of endangered fish species in Quebec. Through interactive and immersive indoor challenges, you will accumulate points and thus ensure the survival of the fish linked to your profile via connected bracelets. The Acoatica game includes the opportunity to tease fish while living the experience of ice fishing (equipment provided).
Ice fishing, is a must! Equipment (fishing rod) and baits are provided free of charge as well as training on good practices in this sport.
The ticket includes free rental of equipment and baits, ice safety training, a fish catch that you may bring home to cook by bringing along your contained and an access to the indoor interactive Acoatica (survival game). Employees are on grounds to help you install the bait, take off the fish and answer any questions you might have.
The fish are cleaned. You may easily leave with your catch since on-site guides carefully prepare the fish in a bag containing ice. You can also bring your container. Ice cubes are provided to ensure a better conservation.
Take advantage of great rates when buying a fish card! Consult the useful infos to prepare your visit!
Immersive adventure

In a winter "underwater" atmosphere, you will need to maintain marine balance by preventing dangers such as pollution and more. Your gaming skills will be very useful to guide your fish school, fish and cook in the interactive interiors.

Fishing adventure

This adventure will allow you to use your fishing skills. We will give you a fishing rod and bait. You can settle around the ponds and finally take action! You can bring home your catches cleaned by our guides on site and enjoy a good meal!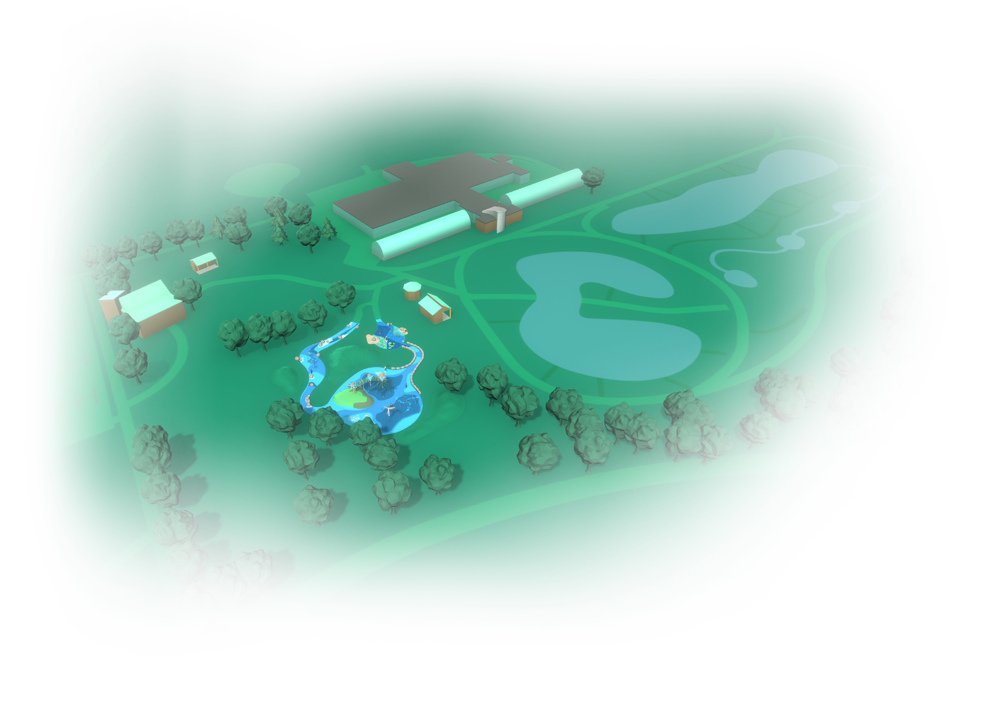 Acoatica in winter
and ice fishing
1st child
(4 to 15 years old)
$21.75
$18.25
$16.25
FREE
Taxes included. Transactional fees are not included.
Children and toddlers must be accompanied by an adult with a valid ticket. These activities are accessible by reservation only. For more information, please contact us at 1 888 849-2677.
Infos
Before your arrival, complete your online profile by choosing your representative between the brook trout, the striped bass, the walleye or the copper redhorse. Allow 1h30 for an optimal experience.
On site, each participant will receive an RFID bracelet which will be associated to their team's profile. For each new adventure, you will need to present yourself at the check-in booth in order to start the adventure. Participant`s best score will be retained in the end.
End your journey with a team selfie. Your shoal of fish will swim to take the break with you. You will receive the picture by email free of charge.
Share your Acoatica experience by identifying Parc Découverte Nature and Acoatica! #parcdecouvertenature #acoatica
What you can fish…
Distance : 1 km (0.6 miles)
Species : Brook and rainbow trout
Size : 23 to 30 cm (9 to 12 in)
Discover the species 
Acoatica is a game in which you need to create your "fish" profile for a more personalized experience. A link will be sent in the same time as your purchase confirmation within the comfort of your home! Which endangered species will your shoal of fish consist of?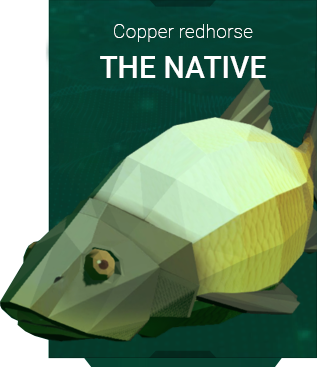 The copper redhorse is the only fish found only in Quebec. However, it is endangered and, as of today, still counts only a few hundreds. Who will save the redhorse's skin?
Status: Endangered
Record: 70 cm
Longevity: 30 years
Combativeness: Low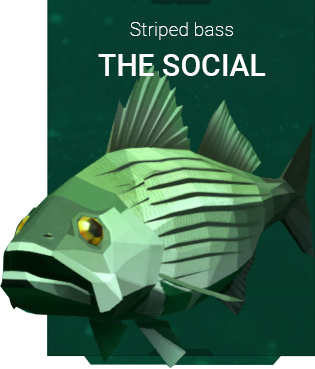 Moving in compact reefs, the striped bass likes promiscuity. Maybe even a little too much … it was the subject of intensive commercial and sport fishing which led to its disappearance within the St. Lawrence River.
Status: Extinct
Record: 90 cm
Longevity: 20 years
Combativeness: High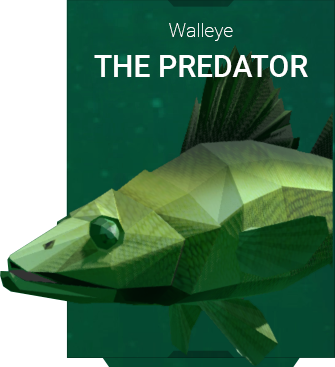 Walleye are large predators and are not afraid of turbid environments and depths. It must be said that it has large silver eyes that allow it to spot its prey without being seen.
Status: None
Record: 104.1 cm
Longevity: 20 years
Combativeness: Medium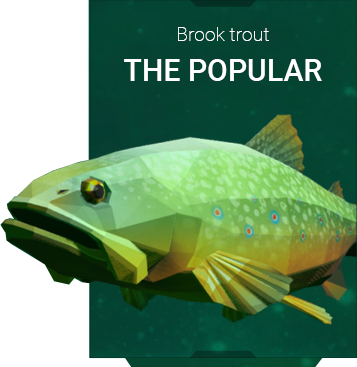 Better known as speckled trout, brook trout is undoubtedly the most caught fish in the lakes and rivers of Quebec. Its beautiful colored scales and delicious flesh make it an excellent catch!
Status: None
Record: 73.6 cm
Longevity: 7 years
Combativeness: Medium